Hello, DVFRC Families and Community Partners!
Thank you for your continued support of our parent activities here at the Deer Valley Family Resource Center. We look forward to even more great experiences in the spring. We have so many fantastic programs planned for you and your children.
Registration is available online at deervalley.ce.eleyo.com
DVUSD Community Announcements: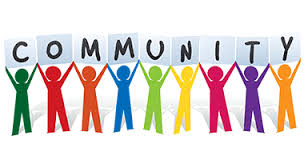 DV Community Education Preschool Registration– Online Preschool Registration is now open for the 2019-2020 school year. For more information, https://deervalley.ce.eleyo.com/

Online registration for the NEW DVUSD Community Education "Early Learning Center" (for 2 year olds) on the Copper Creek campus will open on Wednesday, March 27th at 5:00 AM. For more infromation on the 2 year old program, https://www.dvusd.org/Page/62261
Thank You!
Courtney, Debbie, and Carey